Message from the University President
Tokyo Polytechnic University originated from the Konishi College of Photography, Japan's first institution of higher learning specializing in photography, which was founded in 1923. Its original purpose was to train technicians and researchers in the field of photography, which was a cutting-edge medium at that time, and it excelled at pioneering the fusion of photographic technology with artistic expression. Today, we have become a comprehensive university with two unique faculties — the Faculty of Engineering and the Faculty of Art — that together carry forward the spirit of uniting engineering and art that we have held since our inception.
The International Research Center for Color Science and Art was established in 2016 when it was adopted by the Private University Research Branding Project. With roots in academic fields such as photography, printing, and optics, upon which our university was founded, this center is the currently only international research center for color based at a Japanese university where "color" constitutes a university-wide research theme common to the two faculties of engineering and art.
The col.lab Gallery is a public facility where people can enjoy learning about color, and which takes a unique approach to the integrated promotion of engineering and art by presenting the results of color-related research in the latest forms of artistic media such as photographs, videos, augmented reality, projection mapping, and computer graphics.
Through our activities at the International Research Center for Color Science and Art, we are helping to guide the development of these disciplines. This is where the future is taking shape.
Message from the Director
"Color" is mysterious. We think we understand it, but it has many unknown facets.
We tend to believe that the world exists as we see it in our everyday lives. But human beings can only see a part of the spectrum of electromagnetic waves falling on the earth. For example, we cannot "see" infrared or ultraviolet rays. However, some species of animals can. The world seen by those animals may be richer than the one we human beings see.
Seeing "color" seems to be self-evident, but, concerning its mechanism, there are more unknown things than known ones. In order to solve the mysteries of color and to link research results to new expressions, interdisciplinary activities that do not depend on conventional expertise are needed.
Originally, engineering and art were not separate fields, and each developed by receiving synergistic effects. Pictures, movies, CG, or interactive art would not have developed without the latest technology of that era. Especially in a cross-cutting theme like "color", collaborative research of staff members of the Faculty of Engineering and the Faculty of Arts, which are the features of our university, will lead to development of new technologies and new expression. My role as the director of the Center is to provide an environment that produces such innovative research and production results.
It is also important to proactively release these results to the public (outreach activities). Therefore, in this project, we established an experience-based system for learning color and established a gallery (i.e. col.lab gallery) that makes the results public. In this gallery, we want visitors ranging from children to adults to experience scientific and artistic fun and depth of "color" and will establish a cycle to connect visitors' reactions to new research.
Through research and production of "color" that utilize the characteristics of our university, we will make efforts to establish a firm brand for Tokyo Polytechnic University.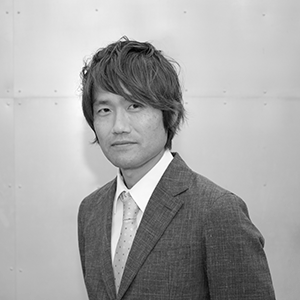 About the Center
While focusing on color, we have formed the "International Research Center for Color Science and Art" to educate and research a wide range of interdisciplinary fields from color-related technology to art. At this Center, which is the core of the project, we set up a laboratory to study color and human psychology and emotion, technology that enables true and high-precision color reproduction, and digital archive storage technology for cultural assets and art works under various light sources. We have also constructed a new experience-based learning system that conveys the fundamentals of the science of color and the latest research results in an easy-to-understand and fun way using media arts such as photos, images, augmented reality, projection mapping, computer graphics, manga, and games. Then, we set up a gallery that makes the results public including children and junior-high-school and high-school students. Such an education and research center does not exist in other universities in Japan, and it is the only center in Japan that takes advantage of the characteristic of our university of having a Faculty of Engineering and a Faculty of Arts.